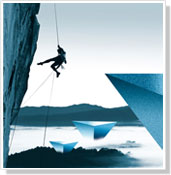 Kunshan Bingxi Fine Pharmaceutical Raw Materials Plant was a township enterprise founded in 80's. In 90's, it was reformed to private enterprise. It is located in Qiandeng Chemical Park of Jiangsu Province, 30km west of Shanghai City, and 25km east to Suzhou. It is engaged in production of medical and pesticide...
Add: No. 102, Jiatai Road, Qiandeng Chemical Park, Kunshan City, Jiangsu, China
Contact: Gong Jianxue, Yao Guofeng
Mobile: Gong Jianxue +86-13806268702(Basic chemicals); Yao Guofeng +86...
E-mail: sales@ksbxchem.com
URL: www.ksbxchem.com